PARLAY ENTERTAINMENT CASINOS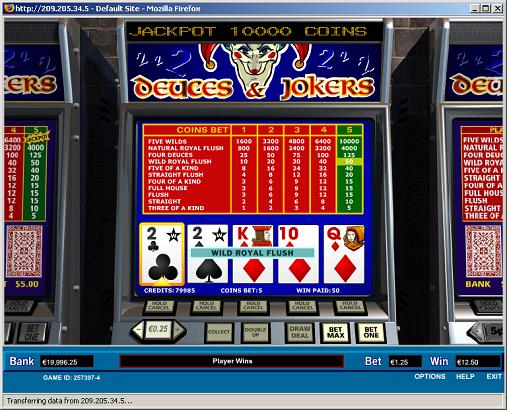 Introduction
Parlay Entertainment offers both flash and download games. In the past, some Parlay casinos used Net Entertainment software for their flash games and only used Parlay software for the download casino. However, now both the flash and download casinos use Parlay software. Graphics, general quality, and game selection are all below average. Many common table games are not available including baccarat, 3-card poker, pai gow poker, and war. Game play is slow. I believe games are fair. My average gain with Parlay blackjack is well above the expected return. Unfortunately, Parlay casinos are not reputable as a whole. Disputes are common. Casinos may have odd rules about days on which cashouts are processed. See the individual casino summary and warnings for more detail.
Game Selection & House Edge
The table below lists the available games and corresponding house edge.
*The Parlay showcase lists multi-hand JoB, but I have not seen it in active casinos
Bonuses
Parlay casinos often use a unique bonus system. Bonuses differ from a typical sticky (a bonus that can be bet, but can never be withdrawn) in two key ways:
1. The bonus is not removed from your account after a withdrawal. After completing wagering on the bonus, you can cash in your winnings and deposit, then continue betting the bonus.
2. If your bonus balance drops due to losses, any wins on the remaining balance are immediately cashable. You do not need to exceed the original balance to make a cashout.
Country Restrictions
Most Parlay casinos allow players from all countries that get a good amount of traffic on this site, including the United States.
Casino List
A list of casinos using Parlay software is below. This list is far from complete.
Table Definitions
Group -- Casinos often are linked together in e group. These groups are listed in the table. I recommend not simultaneously playing two sign up bonuses from the same group. Wait until payment is received, then play at the next casino.
Bonus EV -- EV stands for Expected Value. Bonus EV indicates the average expected gain of the bonus with the following strategy -- Playthrough the bonus on the listed game with unlimited banrkoll
Max Bonus -- Max bonus indicates the maximum bonus that can be received.
Bonus % -- Bonus % indicates the ratio between the bonus and your deposit. If a $300 bonus is given on a $100 deposit, the bonus % is 300%.
Wager -- Wager indicates the wagering requirement for the bonus. All wagering requirements are expressed in terms of the bonus.
Game -- Game indicates the recommended game to play the bonus.
Notes -- Notes indicates other important things to take note of, such as associated warnings.
Copyright © 2006-2014 www.beatingbonuses.com. All Rights Reserved.