BOSS MEDIA CASINOS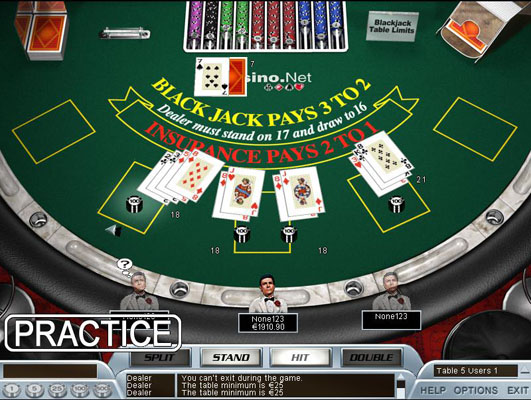 Introduction
Boss Media software has quality graphics, but weak features and general quality. Most common game choices are available, aside from multi-hand video poker. Game speed can be slow, even in "turbo" mode. A highlight of the software wass single-deck blackjack with a small player edge. Unfortunately, I don't think any Boss Media casinos still offer the game because of its low house edge. I believe the last one was TwoSixes dropped the game in spring 2009. As a whole, Boss Media casinos are fair and reputable.
Game Selection & House Edge
The table below lists the available games and corresponding house edge.
*The game "Bonus Poker" is what other softwares call "Double Bonus"
*Jackpot Poker house edge varies according to size of jackpot
Bonuses
Boss Media bonuses are cashable with a wagering requirement. Bonuses are usually given prior to wagering. However, TwoSixes does not give their bonus until after wagering is complete (post-wager). Some use a system in which your overall balance is split into a cash balance and a bonus balance. Winnings from bets using your cash balance can be withdrawn at any point, without completing wagering requirements. However, you cannot withdraw winnings from bets using your bonus balance until completing the wagering requirements on the bonus. Wagering requirements and game restrictions vary, so be sure to read the T&C.
Country Restrictions
Boss Media casinos exclude players from the United States and Sweden. Casino.net restricts players from the Netherlands and the United Kingdom. Casino Club increases wagering for players from the UK.
Casino List
Casinos using Boss Media software are listed below. Click on a column header to sort by that measure.
Table Definitions
Group -- Casinos often are linked together in e group. These groups are listed in the table. I recommend not simultaneously playing two sign up bonuses from the same group. Wait until payment is received, then play at the next casino.
Bonus EV -- EV stands for Expected Value. Bonus EV indicates the average expected gain of the bonus with the following strategy -- Playthrough the bonus on the listed game with unlimited banrkoll
Max Bonus -- Max bonus indicates the maximum bonus that can be received.
Bonus % -- Bonus % indicates the ratio between the bonus and your deposit. If a $300 bonus is given on a $100 deposit, the bonus % is 300%.
Wager -- Wager indicates the wagering requirement for the bonus. All wagering requirements are expressed in terms of the bonus.
Game -- Game indicates the recommended game to play the bonus.
Notes -- Notes indicates other important things to take note of, such as associated warnings.
Copyright © 2006-2014 www.beatingbonuses.com. All Rights Reserved.