B3W CASINOS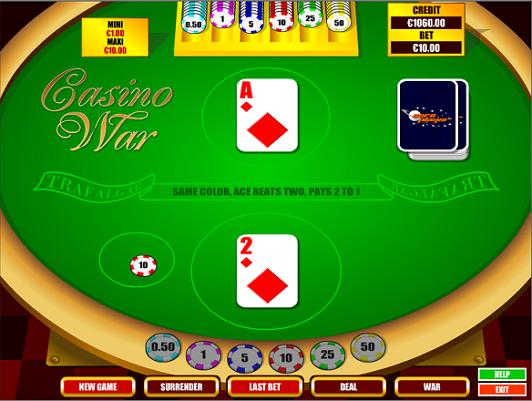 Introduction
B3W is a small software group that offers flash-based games. I consider graphics and general quality to be poorer than Chartwell, Net Ent, and all of the well known softwares. Game selection is also below average. 3-card poker, Pai Gow, and craps are not available. Blackjack has an expected house edge of only 0.33%, assuming fair play (see warning below).
Warning!
In October 2006, Wizard of Odds reported statistically abnormal results with B3W video poker. 6 weeks later B3W stated they found a "modification" that was introduced with the release of the 10-play Jacks or Better game. B3W claims that the software has been corrected and affected players will be refunded. More recently, several players have reported abnormal blackjack and video poker results.
Game Selection & House Edge
The table below lists the available games and corresponding house edge.
Bonuses
Bonuses are cashable with a wagering requirement. Blackjack and various other games may have different weightings. For example the wagering requirement at Aero Player is 40xB on Video Poker, 80xB on Caribbean Stud Poker, or 160xB on blackjack.
Country Restrictions
Most B3W casinos allow players from all countries that get a good amount of traffic on this site, including the United States. However, B3W does not seem to offer a way for US players to make a deposit. They may add a new deposit/withdrawal method for US residents in the future.
Casino List
A list of casinos using B3W software is below.
Table Definitions
Group -- Casinos often are linked together in e group. These groups are listed in the table. I recommend not simultaneously playing two sign up bonuses from the same group. Wait until payment is received, then play at the next casino.
Bonus EV -- EV stands for Expected Value. Bonus EV indicates the average expected gain of the bonus with the following strategy -- Playthrough the bonus on the listed game with unlimited banrkoll
Max Bonus -- Max bonus indicates the maximum bonus that can be received.
Bonus % -- Bonus % indicates the ratio between the bonus and your deposit. If a $300 bonus is given on a $100 deposit, the bonus % is 300%.
Wager -- Wager indicates the wagering requirement for the bonus. All wagering requirements are expressed in terms of the bonus.
Game -- Game indicates the recommended game to play the bonus.
Notes -- Notes indicates other important things to take note of, such as associated warnings.
Copyright © 2006-2014 www.beatingbonuses.com. All Rights Reserved.