WORLD GAMING CASINOS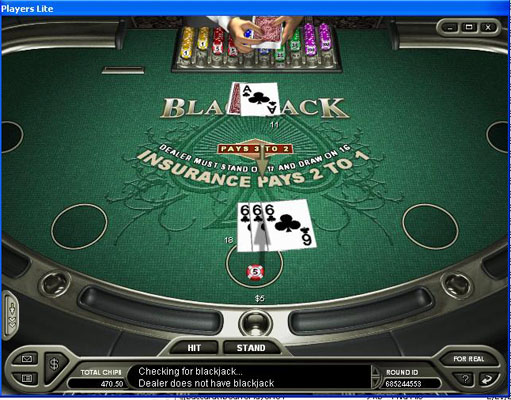 Introduction
World Gaming software typically offers both a sportsbook and a casino. Horse racing may be available as well. The table games are okay for a smaller software group. World Gaming is one of only three casino softwares that offer blackjack switch. Otherwise, game selection is average. Graphics and animation are clean. Speed of play can be set using the option panel in the lower left hand corner. However, the slots and video poker alternatives some of the worst I have ever seen online. Slots are only reel based, have poor designs, and may have an illegible pay table. Only 1-play video poker is offered and the download casino games have a poor payout. In contrast, the game "Battle Royal" offers the best house edge I have ever seen for casino war. I have found blackjack and blackjack switch to be fair. I have little experience with the other games.
Most of my experience with World Gaming has been with the Jazette Entertainment group. This group offers good player support including live chat, phone, and email. Both live chats and phone inquiries are often answered immediately. However, cashouts may be slow, and they have a poor history. Some of the World Gaming websites are poorly maintained and do not inspire confidence. Be cautious.
Game Selection & House Edge
The table below lists the available games and corresponding house edge.
*Video poker has lower house edge in flash casino than in download casino
Bonuses
World Gaming bonuses are cashable with a wagering requirement. Like many sportsbooks, bonuses are often a low percentage, such as 10-20%. However, there are some casino-only bonuses of 100%. Bonuses become cashable while you play in intervals of $0.25. If the wagering requirement is 20xB, then for every $0.25x20 = $5 that is wagered, $0.25 of the bonus becomes cashable. I believe you can withdraw the cash portion of the bonus at any point, although I have always completed the wagering. You can track wagering by entering the cashier and checking what portion of the bonus is cashable.
Some World Gaming casinos offer two bonuses -- a download bonus and a small percenatge match bonus. If you claim the download bonus, you usually will also receive the percentage match bonus.
Country Restrictions
Most World Gaming casinos allow players from all countries that get a good amount of traffic on this site, including the United States. Player's Only and Sportsbook.com casinos take a unique position of only allowing players from the United States. Few money transfer options are available to US players. However, credit cards are usually accepted with World Gaming, including ones that are not accepted with other casinos.
Casino List
Table Definitions
Group -- Casinos often are linked together in e group. These groups are listed in the table. I recommend not simultaneously playing two sign up bonuses from the same group. Wait until payment is received, then play at the next casino.
Bonus EV -- EV stands for Expected Value. Bonus EV indicates the average expected gain of the bonus with the following strategy -- Playthrough the bonus on the listed game with unlimited banrkoll
Max Bonus -- Max bonus indicates the maximum bonus that can be received.
Bonus % -- Bonus % indicates the ratio between the bonus and your deposit. If a $300 bonus is given on a $100 deposit, the bonus % is 300%.
Wager -- Wager indicates the wagering requirement for the bonus. All wagering requirements are expressed in terms of the bonus.
Game -- Game indicates the recommended game to play the bonus.
USA? --"No" means the casino allows no players from the United States. "No New " means the casino allows existing players, but does not permit new registrations. "Yes" means the casino allows players from anywhere in the United States. "Some" means the casino allows players from some US states, but not others. Microgaming casinos typically allow players in 39 US states. They do not permit players from 11 states where gambling is legislated illegal or where there have been related court cases -- Illinois, Indiana, Louisiana, Michigan, Nevada, Oregon, South Dakota, Washington, Wisconsin, New York and New Jersey.
Notes -- Notes indicates other important things to take note of, such as associated warnings.
Copyright © 2006-2014 www.beatingbonuses.com. All Rights Reserved.